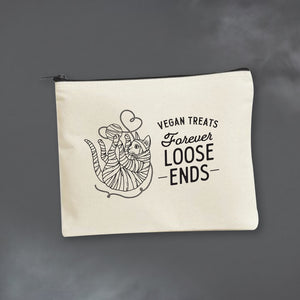 The Vegan Treats pouch is the perfect for all of your loose ends. It's also big enough to hold a wide range of supplies but still small enough to easily slip into your tote, backpack, or toolkit. Whatever you're carrying, this natural canvas pouch has you covered. 
Size: 15.75" W x 10.75" H
*PLEASE NOTE* Items begin shipping February 7th.  This is a limited edition pre-order.