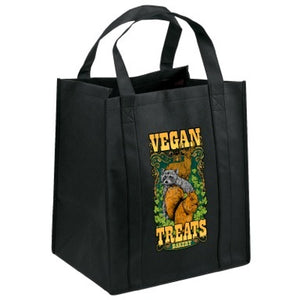 These are super cute, affordable, and feature some of our favorite native Pennsylvania wildlife!
The small bag is 12"w x 13"h x 8"d with 20" handles!
The large bag is 13"w x 15"h x 10"d with 20" handles!
Want to know more about what makes these bags so awesome?
They're biodegradable

Made from natural plant fiber & recycled water bottles

Strong and durable

Soft & smooth, pleasant to the touch

Oh, and there's a squirrel on it! 
Artwork by the talented Rafal Wechterowicz.